Same Day Tour From Delhi
In this fast-paced and hectic life, holidaying with family and friends is a welcome surprise. People today spend good money on vacations to enjoy the best time at exotic destinations. Especially when you're planning for a long trip with more than 10 passengers, you need to cut your travelling costs down. Tempo traveller is one such solution gaining extreme popularity for travelling purposes. It adds spice to your group trip by giving an amazing on-road experience at affordable prices. It definitely works out better than hiring multiple SUVs to travel with better cost per km and cost per hour/person. At India Trip, we are experts in the tours and travel industry here to offer you amazing summer tour packages online. Even if you plan a sudden trip, you need not worry about reservations– just book a tempo traveller online and leave the rest on us.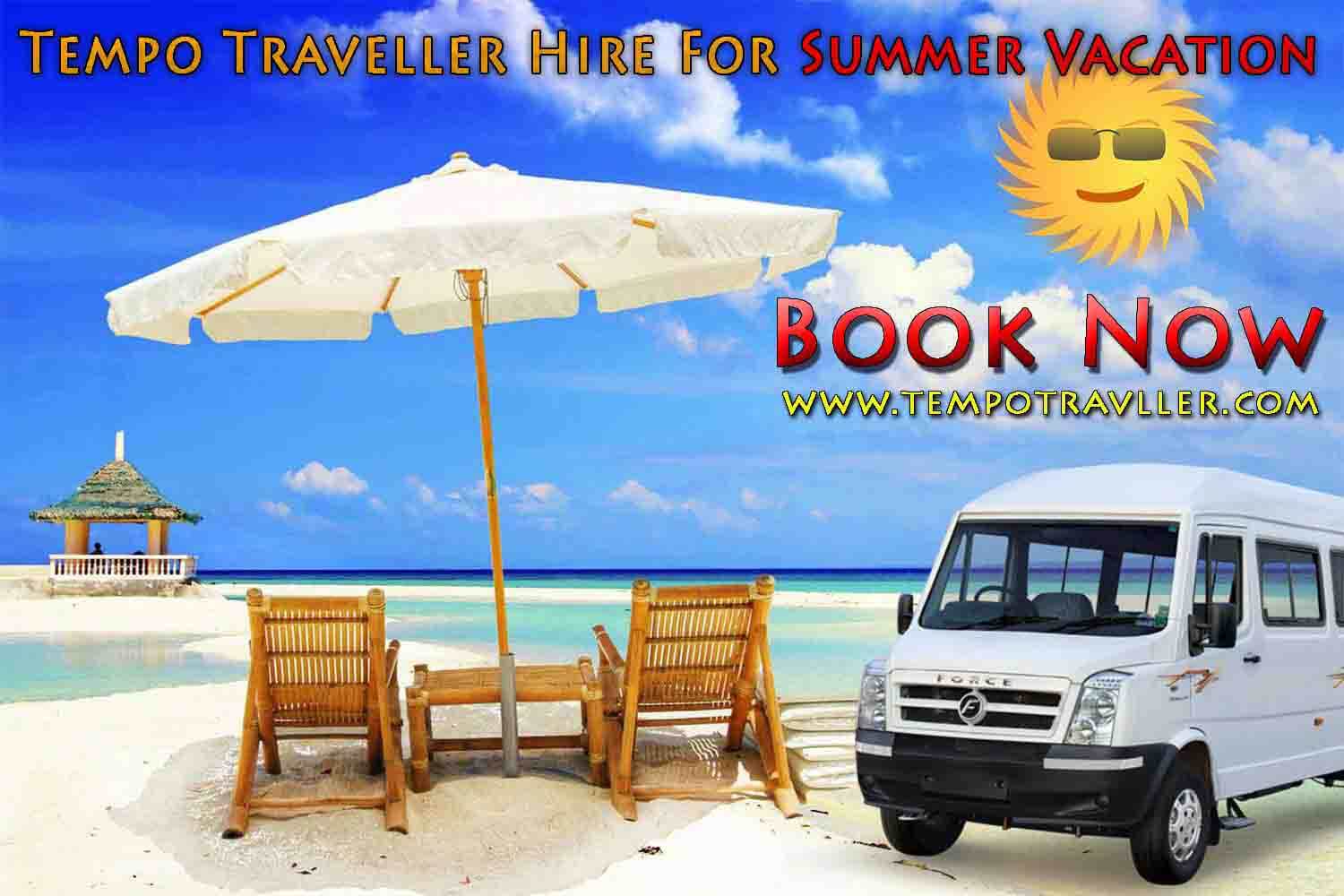 We offer the best Delhi to Manali summer tour packages for your family to have an unforgettable experience of a lifetime. Whether you book AC or Non AC, we have a wide range of tempo travellers from 9 seater, 12 seater, 15 seater and 17 seater along with a driver and helper. Our drivers are well trained, professional and licensed to drive at hilly areas, highways and long distances. They provide extensive support during the trip acting as a guide and ensuring that you enjoy a safe trip.
Talking about the attributes of the tempo traveller, we have the best modernized tempo travellers furnished with attractive interiors, push back cushioned seats, seat belts, curtains, wide leg space to relax, luggage carriers, and first aid box. Our fleet of tempo travellers is equipped with GPS facility that helps the driver to know the exact location, map and even helps us to track the location of the tempo traveller. There is wide space between two seats, so you enjoy frequent naps and relax during travelling hours.
For entertainment purposes, you can also expect a high quality music system & LED screen making your journey more enjoyable and exciting. We offer fully air conditioned tempo travellers with splendid fuel efficiency. Our tempos run silently allowing you to enjoy hassle-free journeys at reasonable rates. All the tempo travellers are well maintained, neat and clean, ready for a long tour for you on short notice. Unlike other transport solutions such as a car and bus, tempo traveller has become the most feasible option today. As it is bigger than a car and smaller than a bus, it can accommodate a large family easily. We ensure that our tempo travellers are very luxurious offering a safe trip. Customer satisfaction is our ultimate priority and thus we strive hard so that your trip is extremely safe as our drivers drive at highways, hilly and mountainous areas.
Benefits of tempo traveller on rent at India Trip –
Easily available - Our tempo travellers are easily available; you can search for summer tour packages online to choose and book the preferred tempo traveller depending upon the number of passengers, budget, and duration of the journey. Fully air conditioned tempo traveller is expensive that a non AC tempo traveller. The charges are calculated on the basis of per day per km. But during summers, AC tempo traveller is the most comfortable option for you.
Flexibility and Privacy - A tempo traveller offers complete flexibility to enjoy the trip with your entire family and friends. You have full freedom to change the schedule as you go – like the places to visit, when to halt, where to halt, duration of the trip and time spent at different locations. Basically, you own the trip and you have the best time with your family. As you have booked the tempo traveller, no one else is there travelling with you except your family and friends. Hence, you enjoy complete privacy unlike other transport vehicles such as train, air, plane, bus etc.
Customer Support - Booking an AC Tempo Traveller for Summer Tour from us, you can avail amazing convenience and comfort for all the passengers. The journey goes smooth, stress-free and reduces the fatigue of travelling considerably in hot weather. When you book a tempo traveller, leave the rest on us. We handle your trip effectively and provide unending support during travelling.
To enjoy an amazing time with your family, Hire Tempo Traveller for Summer Tour at affordable prices for exciting locations. From Delhi, you can visit Kulu Manali, Nanital, Bhimtal, Dalhousie, Lansdowne, Jaipur, Mathura, Agra, Udaipur, Goa etc. Far from the stressful and fast city life, you get some quality time to spend with your whole family and collecting some cherished memories in your camera.